With the return of Downton Abbey and the anticipation building for the release of the Great Gatsby we are in 1920's heaven. We like to call this the decade of decadence, when partying and dancing was a huge part of life and fantastic frocks, big doll eyes and beautiful barnets were a plenty!
Carey Mulligan: On the set of The Great Gatsby set in 1922.
The Crawley Sisters from Downton Abbey still very much is the Edwardian era
or is that about to change?
Hair was short and chic and make up was smokey and sultry.
Style icons were bold and beautiful and still inspire the world today...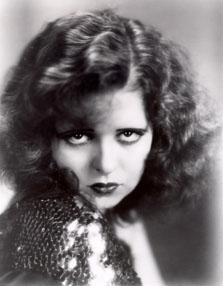 Clara Bow
Louise Brooks
Josephine Baker
It's a look that we get asked about often so this is what to ask for at The Powder Room
to become a fabulous flapper girl..
How to get the look
Make up: Was almost doll like. It was all about big highlighted eyes and tiny rose bud lips.
Eyes should be dark, smoky and kohl-rimmed. Eyebrows were long and dark. Lips should be rich deep berry red and this should all be set against a perfect porcelain complexion.
Choose
The Marlene
from our fabulous lookbook but go for deep red on the lips.
In Jiffy Make up £20
Hair:
At the beginning of the 20's it was all about elegant, soft waved up dos. If you have long hair but you want to achieve an authentic look you can opt for The Veronique (with a twist) from our fabulous lookbook.
Your hair will be set into glorious soft waves and then swept up into a gorgeous little chignon, set at the one side of your head to create the perfect Downton Abbey inspired look.
If you hair is shorter then Clara is you gal. Go for frivolous doll like tight curls created with hot sticks.
Both are great options if you are not willing to commit to the short sharp bob look which was so iconic during this era.
Speedy Hair do £25
Oh la la she wears it well: We love Marion Cotillard who captures the essence of this look with beautifully smouldering, very 1920's smokey eye make up & tight curly bob.
Tune in to ITV1 on 16 September at 21:00 for the new series of Downton Abbey.
Happy Flapping
The Powderpuff Girls xx
Extracts taken from Style Me Vintage Make up by our very own Katie Thomson
available at The Powder Room for just £9.99