A fashion whirlwind has just strutted it's way through our hometown and with it came a whole new wave of inspiration. As we reluctantly dust off our coats. refill our draws with tights and pop our Summer dresses away, we can't think of anything better to cheer away the chills than
some gorgeous new Hair & Makeup looks.
As always its the retro inspired glamour that catches our attention so take a peek at the trends that we think that you will all be falling for this Autumn.
We are certainly head over heels for these ...
Fabulous faces
PPQ AW12
This classic siren look will never go out of fashion, which is why we love it. The little black heart gives it a cute romantic edge, why not experiment with this addition for a fun but straight from the catwalk look. All you need to create this look is 3 very versatile products that you can use everyday.
1. Paul and Joe colour powder in 070 and 072
perfect to create those nude eyes with a bit of added shimmer for glamour.
Now £11.55 in our SALE
2. Red lips are perfect for brighten up the face even if you don't have time to apply any other make up.
Make sure you always have the perfect pout with this
Lola Lipstick in steam £14.50
3. Express yourself with this excellent Paul & Joe gel eye liner that fixes perfectly. Its matt black, waterproof and long wearing, goes on smoothly with a brush to
get lovely flicks and is in the sale at £11.20
PPQ SS13
We love this daring 60's make-up look. Go for bold colours and brighten up your look for winter, this can be especially good for the party season if you add some shimmer. To create this look we recommend:
1. Paul and Joe Eye color's in 004 the metalic yellow in this palette will really stand out
£9.80 in our SALE
2. Pale pink lips were a staple in the 60's so try the Lola ultra drench lipstick in Mist £14.50
TIP: Go easy on the blusher but exaggerate the cheekbones with a little shading.
Issa SS13
This gorgeous modern take on the classic bombshell make-up look is just divine. Go heavy on the eyes with some thick black liner, the long wearing and easy to apply Paul and Joe Waterproof Gel eye liner (as mentioned above) will work wonders for this then add the colour:
1. Go super glossy with this sheer bright pink lipstick from the Manhatten Collection by
Paul & Joe 002 £16
2. Go smokey on the eye with this Paul & Joe Self Select Eye Colour £12.25
Then fill up your palette with your own selection of colours, great for those of us that don't like waste and know exactly what we like.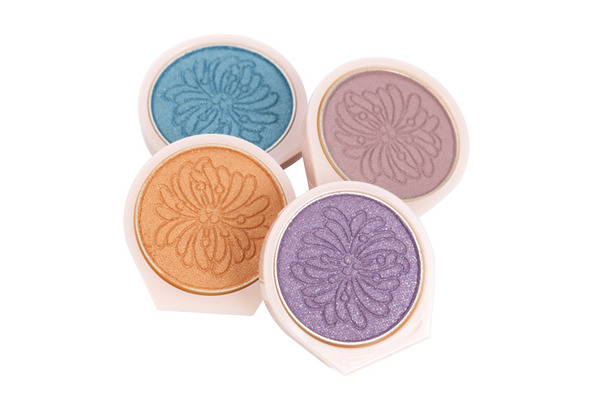 Palette £8.25 Self Select Colours £12.25
Tip: Take a little of the liner to the lower waterline, being sure not to close off the eye by taking it to far across.
Playful Peepers
Channel your inner Pierrot and try out this look with these gorgeous shades of blue. Use water on these shadows to make them nice and easy to apply and go bold, thick and long and don't forget the pretty dot on your under, it's just so pretty.
Self select eye colour in 08 is £12.25
diana brill smokey eyes in 01 is £24 in our SALE
All products available at The Power Room
GET THE LOOK with our In a Jiffy Make up £20
and
Make Him Look Twice £40 (1 hr make-up)
open Tuesday to Saturday 12 - 6pm and Sunday 10am - 4pm
Don't worry glamourettes we haven't forgotten the Beautiful Barnets, tune in next week for our
top picks from the catwalk and if you can't wait until then go ahead and book in for
any of these looks now:
Speedy Hair do £25 or Perfectly Coiffed £40
dolls@thepowderpuffgirls.com